Getting Married in London - A Complete Guide to Getting Married in London
17th February 2014
Getting married in London is for many a very appealing prospect. Here at Senate House, we offer a truly world class wedding solution – from your transport to the design of your cake, we can advise and support you throughout every step of this exciting journey.
To help you find your way around the maze that is planning a wedding in London, we've spent some time putting together this free downloadable PDF guide to getting married in London.
Struggling to differentiate between your cakes and candelabras? Want to know how on earth you'll get to the wedding on time? This downloadable guide to getting married in London is your perfect reference point.
The guide is split into two sections – one half is giving you as much information as possible about getting married in London, and the rest is there to provide advice if you choose to select the beautiful Senate House as your venue of choice.
Getting married in London is easy with Senate House. Light, airy and classically proportioned, our wedding halls are second to none in central London and we even have a secluded garden to offer that pocket of tranqulitiy amid the hustle and bustle of our wonderful capital city.
Right-click the link above and select 'Save As' to download this guide on to your computer for future reference.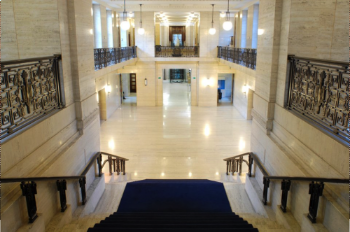 If you have any comments or feedback, why not get in touch with us on Social Media. Visit our Facebook and Twitter pages. For more information about Senate House's London wedding venues, get in touch with us today.