The Best Cocktails for a Winter Party
14th October 2013
If you are hosting a winter party, it goes without saying you're going to want to offer a range of drinks for your guests which takes into account a variety of tastes. Cocktails are often associated with the summer; however for the more adventurous drinker, there are a range of options which can easily be implemented no matter how small or large your function. Here are the best cocktails for a winter party – many of which are guaranteed to go down well as an alternative to more conventional drinks.
Gibson
Made with gin and vermouth, and garnished with a pickled onion, the Gibson was invented at the start of the 20th century and is a soft, simple and cosy cocktail. Olives are sometimes used instead of pickled onions - regardless of location or company, the Gibson is a classic and classy drink.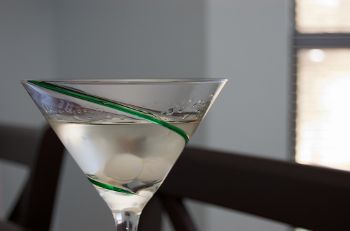 Mai Tai Me
Who's to say that winter cocktails can't have a hint of summer in them? The Mai Tai was made famous by being the original Tiki cocktail – and it's easy to customise it to suit depending on the party and its atmosphere. Warming dark rum, Cointreau and fruit juice bring an element of spice and sparkle to your winter party.
Scotch & Lime
There are very few things more warming than scotch in winter, and combined with ½ ounce of lime juice for every 3 ounces of blended whisky, you've created a simple yet stunning drink. So stunning, in fact, that Ernest Hemingway would practically drink little else.
Dark & Stormy
The Dark and Stormy consists of rum poured over ginger beer on ice. Hailing from Bermuda, the drink is generally made in summer, however is arguably as spicy and grown up as it is refreshing and light. Add lime juice, and gently pour the rum in to create a cloudy "stormy" look in the glass.
Pomegranate & Champagne Punch
A collection of winter cocktails wouldn't be complete without including some berries somewhere in the mix, and a pomegranate and champagne cocktail is the perfect colour and taste to go down well at your winter party. Add orange juice and pomegranate liqueur in a tumbler with ice and champagne – it's an elegant and refined way of making a statement at your event.
Senate House's hospitality and catering staff are always happy to meet with clients to put together a tailored solution – and no matter the size of your function we will always ensure your needs are met. Whether you have general venue enquiries or more specific comments or issues regarding drinks and food arrangements, contact us today – we'd be very happy to help.